Winter birding in the Jordan Valley.
Winter is here and there is no better place to be at this time than the Jordan Valley. All the fields, fish ponds and the reservoirs are full of birds. Here are some  of the highlights of  the last few week.
The first week of November has passed and the migration continues, each day bringing with it new birds to the valley and already now there is a lot to see.
In the fish ponds of Kibbutz Kfar Ruppin, a good variety of birds were seen this week, including: a Great Crested Grebe, two young Greater  Flamingos visiting us these days, female Red Crested Pochard (a rare winter visitor) and at least one Ferruginous Duck.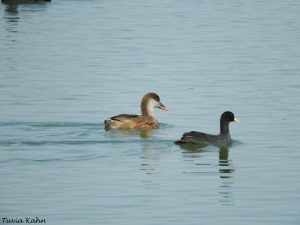 IIn the Harod Valley too White-tailed Eagles (juv.) were observed, more interesting birds of prey such as Steppe Eagle (1-2), Greater Spotted Eagles (6-12) in the last few days have become quite ordinary in the valley, Bonelli's Eagle (1-2), Booted Eagles (3) Pallid Harriers (2), Merlin (1) and Peregrine Falcon (4-5) all of them were seen this week in Harod and the Jordan Valley.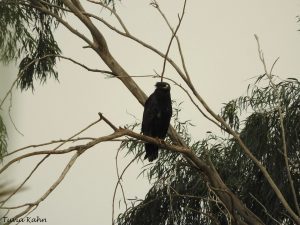 Also a good variety of  waders are seen in the fish ponds Lapwings, Kentish, Common Ringed and Little Ringed  Plovers, Dunlins, Temminck's and LittleStints, Greenshanks, Spotted and Common Redshanks, Common Sand, Green Sand, Wood Sand, and Marsh Sandpipers, Common Snipes and Ruff, we are still waiting for the big one…. ?
Every week, numbers of gulls continue to rise especially of  Black Hedad and Armenian Gulls.
There are also small numbers of Baltic, Heuglini and Caspien Gulls.
A Wood Pigeon found at the beginning of the week in the fields of Kfar Ruppin is quite rare here.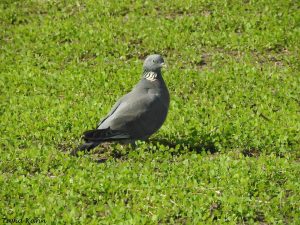 Numbers of Skylarks continue to rise daily, among them, there is also some Oriental Skylarks (4-5).
In the fields were also observed this week Calandra Larks (3), Richards Pipits (7) and good numbers of Water, Meadow, and Red-throated Pipits, all four species of Wagtails are in the field to
A small wave of Eastern Stonechats(Sibirien\Caspien) passed earlier this week, and the 1st Black Redstartsarrived in the last few days.  
In the reed bund and in the bushes along the streams and on the sides of the fields there are birds
such as Zitting Cisticola, Sedge and Moustached Warblers, Savvis and Great Reed Warblers still in good numbers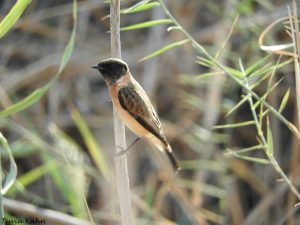 That's it for now, there are a lot of birds in the field so come and visit us in the Jordan Valley.
Some of our special observations for October