Official Statement by Hadoram Shirihai
Official Statement by Hadoram Shirihai

A Top Western Palaearctic's Birding Hotspot:
Rupin Bird Observatory & Israel's NE Valleys
In 10 Points:
Key global migration routes of White and Black Storks & White Pelicans
Massive migration of raptors (about 30 species), although most importantly is the mass migration of the Lesser Spotted Eagle.
A key safe winter ground for over 20 species of wintering raptors. It is the home of tens of wintering 'Globally Threatened' Eastern Imperial Eagle Aquila heliaca.
One of world's largest concentration of wintering Common cranes.
Huge expanse of wetland habitats that host large numbers of many of species of 'water-birds' – breeding, migrating and wintering. Perhaps the most symbolic is the returned of (and now dominating the landscape) the Pygmy Cormorant, among massive colonies of herons and egrets.
Waders migration – both spring and autumn.
Passerines migration – both spring and autumn, but the late autumn eastern species and subspecies are unique by all terms – especially pipits, wagtails, larks, wheatears, buntings, shrikes and warblers.
A set of unique reginal specialised resident species, including Black Francolin, Dead Sea Sparrow and Clamorous Reed Warbler.
In addition – Due to its' central location there is easy access (within less than 2 hours drive) to more birding hotspots with rich habitats and more species on offer, and with birding centres' facilities too: Hula Valley, Mediterranean Coastal area (including Ma'agan Michael) & Dead Sea Depression.
When: great birding all year round, BUT it is recommended for the foreign twitchers/ birders to visit during the seasonal highlights of late autumn migration (Oct-Nov), or during the winter (Dec-Jan; and especially in combination with Hula Valley), or the later winter/early spring (Feb-Mar), in combination with Eilat and the Dead Sea + Negev Desert sites.
Israel is where many of my international colleagues and I have developed advances in birding and ornithology…
Have Fun Birding with Rupin Bird Observatory
Hadoram Shirihai
… the author of:
'The Birds of Israel'
'Handbook of Western Palearctic Birds'
'The Macmillan birder's guide to European and Middle Eastern birds'
'Raptor migration in Israel and the Middle East'
'A guide to the birding hot spots of Israel'
'Sylvia Warblers'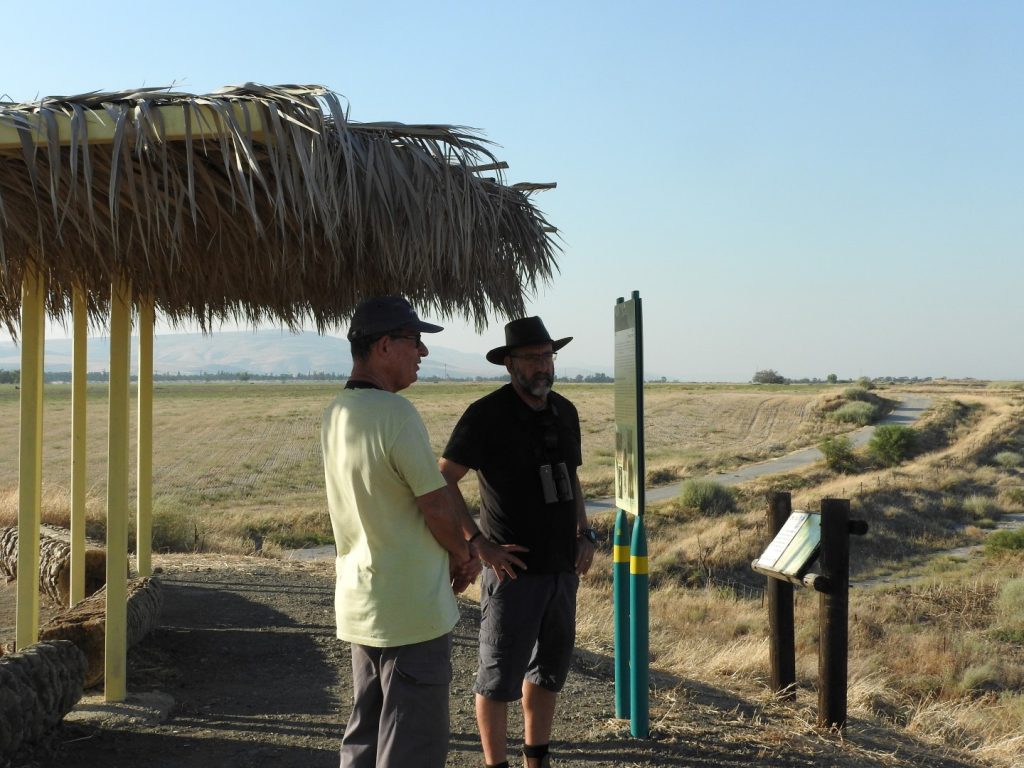 We Look Forward to Hearing From You