Jordan valley birding center

The Jordan valley is a hidden jewel. located in the great rift valley, with tens of natural springs and many man made fishponds and farm fields, the Valley is magnet for resident, wintering, breeding  and migrating birds.
500,000 white storks are first to arrive during autumn migration, followed by 400,000 Honey Buzzards, 45,000 Levant sparrowhawks and 100,000 Lesser Spotted Eagles (not the full list of course).
At the same time the fish farms and fields of the valley are crawling with migrating passerines, Pipits sp, Wagtails, Warblers, Buntings just to name a few. Shorebirds and waders are searching the muddy ponds for food before continuing their journey south over the desert strip.
Then comes winter, with thousands of Herons, Cormorants, Pelicans, and other water bird's constant presence of Greater spotted, imperial, booted and Bonelli's Eagles and much more.
Spring migration is always surprising, with migrating flocks of Black and white Storks, Steppe Buzzards and the arriving of migrating passerines back from Africa. The location of the valley at the edges of the desert areas of Israel gives the opportunity to enjoy semi-desert species like Little Green and Blue-Cheeked Bee-Eaters, Desert Finch and more.
The area is known as a "rarity magnet" through the years with Pin-Tailed Snipe, Shikra, Oriental Honey Buzzard, Great Bustard, Blyth Pipit and more found here by avid birders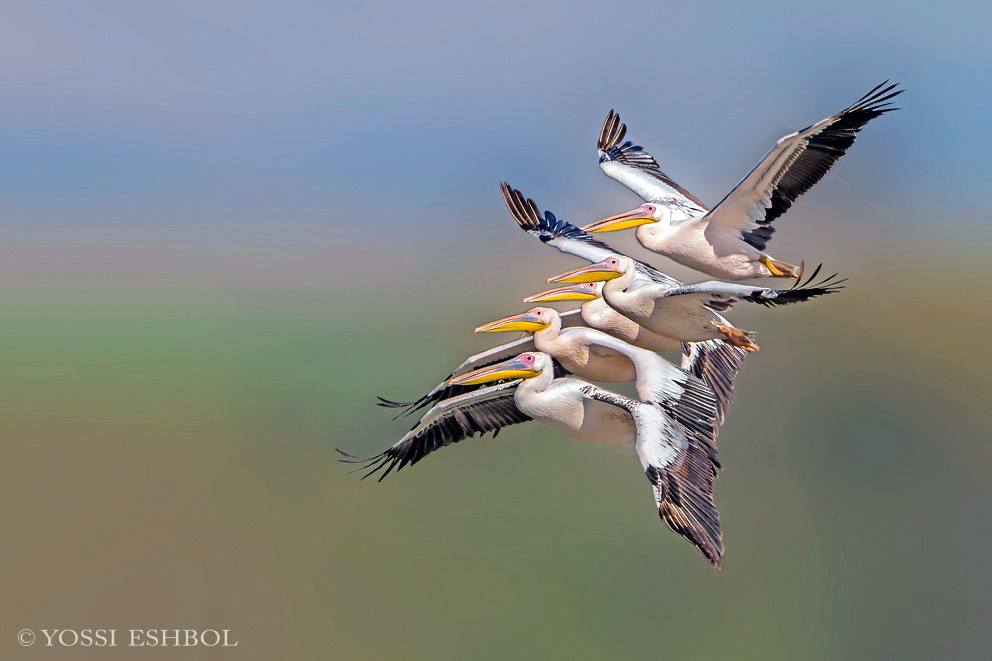 Paradise for birds? I sure think so!!!!
All in all, if you're coming to Israel, you must consider a day or two (or three) in the Jordan Valley Birding Center & Lodge.
The Jordan Valley Birding Lodge is located in Kfar Rupin, and is a part of the Jordan valley birding center.
The Lodge offers fantastic bird watching experience.
We have comfortable attractive rooms for your accommodation that will give you all that you need and more to create the perfect bird watching vacation you were wishing for.
We want our visitors to be able to join us in the daily celebration of bird life, while they can take advantage of our lovely rooms, delicious fresh breakfasts,
Extra take away meals are available
We are also a short distance from the Gilboa, Beit Shean Valley, Sea of Galilee and an hours' drive from the Hula Valley.
Also available are lectures and guided tours while you join the birds .
We can help you plan your birding trip, and advise on locations of target species, and custom tailor your vacation, to fit your needs, with the attention to details that every guest deserves
 For more information regarding birding tours
Do get in touch with us to discover the delights we can offer you.
The birds already know!!!!
For more information and for bookings:
+972-50-539-5856
We Look Forward to Hearing From You